About Amelia (6501)
View Feedback

Amelia is an inherited psychic, clairsentient and empath. She gives straight forward in depth readings without imposing on your free will. Amelias readings are empowering & focus on providing insight,balance & perspective in personal, relationship & career areas-helping some clients connect to their inner path. Skills: psychic,tarot,divination,crystal healing,relationship dynamics,career & business queries, house move, dream interpretation,dowsing, astrology,relocational astrology,animal totems/guides, numerology, tattwa & I Ching. Your truth lies within you. She is a TABI registered Tarot Reader.
Speak to Amelia now by calling 0906 539 0101 (£1.53/min) and entering their PIN number: 6501 - or book a reading by card on 0808 206 4520. Book online
About Anna (8946)

Anne is an exceptionally profound clairvoyant, renowned all over the world and on TV as she tunes into your needs instantly. She specialises IN LOVE AND RELATIONSHIP & CAREER MATTERS and all other issues of the HEART, FAMILY and whatever is troubling you. With over 30 years experience she can combine her skills to provide a unique and revealing reading that will clarify YOUR CLEAR PATH.(Can also read in French)
Speak to Anna now by calling 0906 539 0101 (£1.53/min) and entering their PIN number: 8946 - or book a reading by card on 0808 206 4520. Book online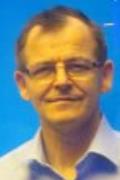 About Thomas (7494)

Thomas is an excellent and experienced psychic and clairvoyant, who works with spirit. He is very experienced with the tarot cards and and specialises in relationships and love matters. Thomas has more than 15 years experience in counselling, advising and predicting. Wisdom and prudence enables him to link to the clients energy fields. This gives him access to vital information that may be blocking or inhibiting the free flow of life that the client wishes to experience. He is well-versed with over a hundred Universal Cosmic Laws.
Speak to Thomas now by calling 0906 539 0101 (£1.53/min) and entering their PIN number: 7494 - or book a reading by card on 0808 206 4520. Book online
About Christina (7412)

Christina is a third generation Psychic who inherited her gift from her mother who in turn inherited it from hers. Christina is blessed with clairsentience and clairvoyance and she uses these psychic skills to work with all of her clients. In a calm, gentle, caring and thorough way, Christina will help you reach a state of real knowingness about yourself and those around you. She will look into love, connecting with you and your partner, relationships of any description and career matters. Christina also uses tarot & a crystal ball as guide.
Speak to Christina now by calling 0906 539 0101 (£1.53/min) and entering their PIN number: 7412 - or book a reading by card on 0808 206 4520. Book online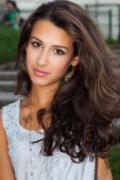 About Petal (4155)

Petal is a gentle soul who enjoys speaking to people from all walks of life. She is caring, compassionate and exudes good energy. She has a counselling background so is an excellent listener. She specialises in love, relationships and family but will give guidance in other areas too.
Speak to Petal now by calling 0906 539 0101 (£1.53/min) and entering their PIN number: 4155 - or book a reading by card on 0808 206 4520. Book online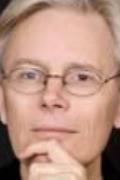 About Martyn (7405)

Martyn is a experienced psychic reader. For 25 years he has amazed clients with his skills.Above all he is a very good psychic and clairvoyant and can touch on past lives. He tunes in quickly and predicts the future. He can use the tarot, the runes and dream analysis,and is an expert with angel cards.
Speak to Martyn now by calling 0906 539 0101 (£1.53/min) and entering their PIN number: 7405 - or book a reading by card on 0808 206 4520. Book online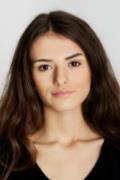 About Galaxy (4451)

Galaxy is primarily a Clairvoyant who can also connect with those that have passed if the need is there. Galaxy can help you look at your relationships and work issues closely to help guide you and set you on your correct lifes path. Galaxy is waiting for your call!
Speak to Galaxy now by calling 0906 539 0101 (£1.53/min) and entering their PIN number: 4451 - or book a reading by card on 0808 206 4520. Book online
Erris (4297)

Erris is an experienced Clairvoyant who is also amazing at reading the Tarot and using it for your benefit, if requested. Erris can look at all areas of life so is always popular when clients are looking for a general reading. If you have questions about your love life or work situation then you will get all the answers you need from Erris.
Erris is helping someone else at the moment.
Star (4347)

Star is a natural clairvoyant who is well respected for her mediumship skills. Star enjoys working with mediumship, paranormal investigations and her Reiki Master skills. Star is a straight talker and offers lots of life skills to help you and direct you in times of need.
Star is helping someone else at the moment.