Simply click here to make an online booking. Choose from various minute packages.

The more minutes you buy, the cheaper the calls. Buy a block of time and you can speak to as many readers as you wish - until your minutes have been used up.

Simply call 0906 539 0101 from your BT landline. The call is charged at £1.53 per minute - speak for as long as you wish to the reader of your choice. The call is billed to your telephone. Call durations are limited to a maximum of 19 minutes per call.

SERVICE ONLY AVAILABLE WITHIN THE UK

Our team of friendly receptionists will be able to book your reading with the psychic of your choice - or recommend a reader for you.

Call Freephone: 0808 206 4520 to speak to one now. They will connect you to your chosen reader.

Calling from outside the UK or mobile?
Dial +44 207 111 61 08

From ONLY 99p per minute
From £1.53 per minute

Quote MSN10 and get 10 free minutes when you buy a 20 or 30 minute package.
About Anna (8946)

Anne is an exceptionally profound clairvoyant, renowned all over the world and on TV as she tunes into your needs instantly. She specialises IN LOVE AND RELATIONSHIP & CAREER MATTERS and all other issues of the HEART, FAMILY and whatever is troubling you. With over 30 years experience she can combine her skills to provide a unique and revealing reading that will clarify YOUR CLEAR PATH.(Can also read in French)
Speak to Anna now by calling 0906 539 0101 (£1.53/min) and entering their PIN number: 8946 - or book a reading by card on 0808 206 4520. Book online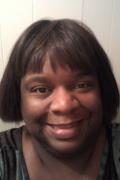 About Taisha (4160)

Taisha is a psychic empath; this means she is able to tune into your energy to assist you in gaining insight and clarity in all aspects of your life. She gives honest answers to help you in any way possible
Speak to Taisha now by calling 0906 539 0101 (£1.53/min) and entering their PIN number: 4160 - or book a reading by card on 0808 206 4520. Book online
Molly (4146)

I have over 35 years experience specializing in all aspects revolving around love especially. I also specialise in career, finances and past life regression. I look forward to helping guide you through the hardships of life. Let me use my gifts by blending their inspiration and life experiences to create a well-rounded guidance that concentrates on self-discovery and interpersonal relationships. It is my goal to help you access information about your life, relationships, and career issues in a way that is most meaningful to you When working with me. That is why it is important for us to keep working together. I enjoy my callers by helping others to live a life of emotional peace and harmony. I look forward to connecting with you.
Molly is helping someone else at the moment.