About David (6788)
View Feedback

David has been psychic all of his life, he insists that we all are but for most people it remains hidden from the conscious. He rarely asks questions of his clients as he is aware that his emphatic nature will unconsciously try to interfere with the messages that he has for his client and may try to influence the reading by telling the client what they want to hear rather than what he truly feels is going to happen. His first responsibility is to tell the truth so that his client may profit from it. If it is over it is best to know that it is so that the client may start to move on. If the business venture is troublesome it is best to know so that the client may start to consider an alternative .Furthermore if he gives a very happy and optimistic reading the client will have more confidence in its veracity as he has given it without any prompting. Up to 50% of his clients are return callers.
Speak to David now by calling 0906 539 0101 (£1.53/min) and entering their PIN number: 6788 - or book a reading by card on 0808 206 4520. Book online
About Amelia (6501)
View Feedback

Amelia is an inherited psychic, clairsentient and empath. She gives straight forward in depth readings without imposing on your free will. Amelias readings are empowering & focus on providing insight,balance & perspective in personal, relationship & career areas-helping some clients connect to their inner path. Skills: psychic,tarot,divination,crystal healing,relationship dynamics,career & business queries, house move, dream interpretation,dowsing, astrology,relocational astrology,animal totems/guides, numerology, tattwa & I Ching. Your truth lies within you. She is a TABI registered Tarot Reader.
Speak to Amelia now by calling 0906 539 0101 (£1.53/min) and entering their PIN number: 6501 - or book a reading by card on 0808 206 4520. Book online
About Maura (6506)
View Feedback

Maura is a Clairvoyant Psychic with over 20 years experience. Maura aims to enhance and encourage your positive thinking to guide you on your path of life. Maura uses Tarot Cards, Crystal Balls linked to your voice vibrations. Maura specialises in relationship and domestic outlooks, which could help you to find true harmony and happiness
Speak to Maura now by calling 0906 539 0101 (£1.53/min) and entering their PIN number: 6506 - or book a reading by card on 0808 206 4520. Book online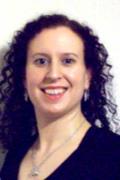 About Joanna (4456)

Joanna is a psychic clairvoyant. Joanna is a natural psychic, who was born with her ability. Joanna is also clairsentient which means she reads from the heart, and can feel peoples energies and emotions, whether they are in the same room or the other side of the world. This makes her insightful into what is going on in peoples lives, especially where matters of the heart are concerned.
Speak to Joanna now by calling 0906 539 0101 (£1.53/min) and entering their PIN number: 4456 - or book a reading by card on 0808 206 4520. Book online
Sherrey (4436)

Sherrey is an experienced Medium and clairvoyant. Sherrey will give you enough details about a loved one that you will instantly feel comforted and that you are speaking to a reader who truly cares and understands. Sherrey certainly doesnt give vague answers. She is a very warm woman that will tell you what she sees. It may not be what you want to hear but it will help you make the decision that is right for you.
Sherrey is helping someone else at the moment.
Nikki (4419)

Nikki is a fantastic and experienced Clairsentient, Clairaudiant and Tarot card reader. Nikki is very insightful with her readings. You will feel an instant connection to Nikki and you will be reassured that she has connected to not only you but also your loved ones. Many clients have commented that after having a reading with Nikki they feel healed.
Nikki is helping someone else at the moment.