Russell Grant's Exclusive Live Psychics are a personally hand-picked team of some of the leading Psychics and Mediums in the country. Tested and monitored continually, they can offer you confidential advice on issues or problems you are facing - all in the comfort of your own home.
Call FREE and book a reading now by calling 0808 206 4520...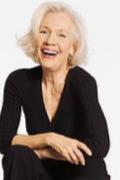 About Danika (6599)
View Feedback

Danika is a reader who you can trust to make you feel safe while giving you the information you need to help you in the here and now and to guide you into your future. Shes gentle but honest and the true essence of what a real Clairvoyant, Psychic Medium is.
Speak to Danika now by calling 0906 539 0101 (£1.53/min) and entering their PIN number: 6599 - or book a reading by card on 0808 206 4520. Book online
Calls to 0906 livelines cost £1.53 per min from a BT Landline. 18+ only, calls recorded. Customer Service line: 0845 225 1199.