About Anna (8946)

Anne is an exceptionally profound clairvoyant, renowned all over the world and on TV as she tunes into your needs instantly. She specialises IN LOVE AND RELATIONSHIP & CAREER MATTERS and all other issues of the HEART, FAMILY and whatever is troubling you. With over 30 years experience she can combine her skills to provide a unique and revealing reading that will clarify YOUR CLEAR PATH.(Can also read in French)
Speak to Anna now by calling 0906 539 0101 (£1.53/min) and entering their PIN number: 8946 - or book a reading by card on 0808 206 4520. Book online
About David (6788)
View Feedback

David has been psychic all of his life, he insists that we all are but for most people it remains hidden from the conscious. He rarely asks questions of his clients as he is aware that his emphatic nature will unconsciously try to interfere with the messages that he has for his client and may try to influence the reading by telling the client what they want to hear rather than what he truly feels is going to happen. His first responsibility is to tell the truth so that his client may profit from it. If it is over it is best to know that it is so that the client may start to move on. If the business venture is troublesome it is best to know so that the client may start to consider an alternative .Furthermore if he gives a very happy and optimistic reading the client will have more confidence in its veracity as he has given it without any prompting. Up to 50% of his clients are return callers.
Speak to David now by calling 0906 539 0101 (£1.53/min) and entering their PIN number: 6788 - or book a reading by card on 0808 206 4520. Book online
About Theo (6700)
View Feedback

Theo is a clairvoyant tarot card reader and crystal ball reader with over forty years experience. He has helped many in the past find their way on the road of life and no matter what your question or how impossible a situation may seem Theo can advise you in any matter . He works with spirit guides also to give a clear picture of the way forward and reveals what destiny may hold for you. Theo specialises in love and business issues also general issues you may have. With a wealth of knowledge on esoteric matters Theo can guide you as to your future or past if you so wish. He has many clients overseas and many repeat/regular callers .Theo can use Runes if you should prefer and you will feel a rapport with him Theo is a reader who really cares for his clients and will tell you how it is in a clear cut and down to earth way. Let Theo help you today you will be astonished; he has many satisfied clients at home and abroad..
Speak to Theo now by calling 0906 539 0101 (£1.53/min) and entering their PIN number: 6700 - or book a reading by card on 0808 206 4520. Book online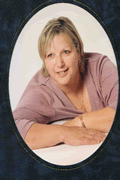 About Gaile (4250)

Gaile is a fantastic Clairvoyant, Clairsentient, Clairaudient and Medium. Which means she can see, smell, feel and hear Spirit. She is honest, vibrant, and passionate to give you a fabulous reading. Gaile has helped many clients find a real sense of peace with loved ones that have passed over with her sensitivity and comforting nature. Gaile is also a well respected clairvoyant who really knows her stuff when dealing with relationship issues.
Speak to Gaile now by calling 0906 539 0101 (£1.53/min) and entering their PIN number: 4250 - or book a reading by card on 0808 206 4520. Book online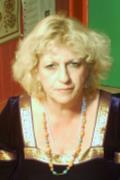 About Charlotte (4005)

Charlotte is a natural Clairvoyant. She has a developed intuition and has been reading the Tarot for over 30 years and specializes in love and relationship issues. Charlotte has the psychic WOW factor and will give you extensive details surrounding answers to your problems and the ability to help you discover the best course of action to take.
Speak to Charlotte now by calling 0906 539 0101 (£1.53/min) and entering their PIN number: 4005 - or book a reading by card on 0808 206 4520. Book online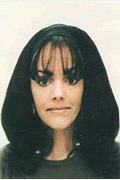 About Nikki (4419)

Nikki is a fantastic and experienced Clairsentient, Clairaudiant and Tarot card reader. Nikki is very insightful with her readings. You will feel an instant connection to Nikki and you will be reassured that she has connected to not only you but also your loved ones. Many clients have commented that after having a reading with Nikki they feel healed.
Speak to Nikki now by calling 0906 539 0101 (£1.53/min) and entering their PIN number: 4419 - or book a reading by card on 0808 206 4520. Book online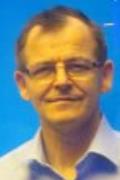 About Thomas (7494)

Thomas is an excellent and experienced psychic and clairvoyant, who works with spirit. He is very experienced with the tarot cards and and specialises in relationships and love matters. Thomas has more than 15 years experience in counselling, advising and predicting. Wisdom and prudence enables him to link to the clients energy fields. This gives him access to vital information that may be blocking or inhibiting the free flow of life that the client wishes to experience. He is well-versed with over a hundred Universal Cosmic Laws.
Speak to Thomas now by calling 0906 539 0101 (£1.53/min) and entering their PIN number: 7494 - or book a reading by card on 0808 206 4520. Book online
Johanna (4309)

Johanna is an exceptional Psychic Clairvoyant. Johanna uses only her natural gift and nothing else. Johanna is able to give clear guidance on any area of your life. Johanna specializes in relationships both professional and personal so if you are looking for clarity please give her a call.
Johanna is helping someone else at the moment.
Vonney (4378)

Vonney is a Natural Clairvoyant who is also Clairaudient. Vonney will amaze you with the details that she can give you. Vonney can also use the Tarot and Angel cards. These tools can help Vonney build up a very strong connection with you and your situation. Vonney can specifically help you if you are struggling with a relationship issue or if you just need a little guidance.
Vonney is helping someone else at the moment.
Jennifer (4242)

Jennifer is a natural Clairvoyant who never fails to give her clients the answers they are looking for. Jennifer is one of the most experienced Clairvoyants that you will talk to. Jennifer doesnt need to ask loads of questions, in fact you will be the one who will be asking the questions because she will have given you so much information.
Jennifer is helping someone else at the moment.