About Sarah (6569)
View Feedback

Sarah (aka Elaine W), is a fantastic medium and clairvoyant who is no stranger to giving details and thorough readings to many. She comes across in a direct no nonsense way and does not waste any time telling you what you want to hear. Her abilities to foresee into your future can sometimes shock due to the mythical way she works with her soothing voice and words of wisdom that focus straight in to the root of your problems.
Speak to Sarah now by calling 0906 539 0101 (£1.53/min) and entering their PIN number: 6569 - or book a reading by card on 0808 206 4520. Book online
About Theo (6700)
View Feedback

Theo is a clairvoyant tarot card reader and crystal ball reader with over forty years experience. He has helped many in the past find their way on the road of life and no matter what your question or how impossible a situation may seem Theo can advise you in any matter . He works with spirit guides also to give a clear picture of the way forward and reveals what destiny may hold for you. Theo specialises in love and business issues also general issues you may have. With a wealth of knowledge on esoteric matters Theo can guide you as to your future or past if you so wish. He has many clients overseas and many repeat/regular callers .Theo can use Runes if you should prefer and you will feel a rapport with him Theo is a reader who really cares for his clients and will tell you how it is in a clear cut and down to earth way. Let Theo help you today you will be astonished; he has many satisfied clients at home and abroad..
Speak to Theo now by calling 0906 539 0101 (£1.53/min) and entering their PIN number: 6700 - or book a reading by card on 0808 206 4520. Book online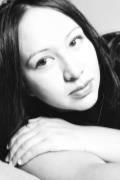 About Natasha (4385)

Natasha is a natural Psychic Clairvoyant. Natasha has an amazing quality of making even her regular clients surprised with the amount of detail she will pick up about any situation. Natasha has worked for many years as a Clairvoyant and has a very caring and sensitive nature. If you are nervous about calling a Clairvoyant but are desperate to speak to someone, Natasha is the one for you. Natasha will help and support you through any difficult situation you may be facing and will always provide a detailed and comforting reading.
Speak to Natasha now by calling 0906 539 0101 (£1.53/min) and entering their PIN number: 4385 - or book a reading by card on 0808 206 4520. Book online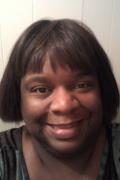 About Taisha (4160)

Taisha is a psychic empath; this means she is able to tune into your energy to assist you in gaining insight and clarity in all aspects of your life. She gives honest answers to help you in any way possible
Speak to Taisha now by calling 0906 539 0101 (£1.53/min) and entering their PIN number: 4160 - or book a reading by card on 0808 206 4520. Book online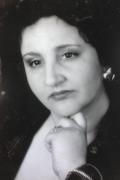 About Irene (4087)

Irene is a gifted psychic, who also is very popular as a Medium. She can use Tarot if requested, but dont worry, she wont have to ask you many questions to establish what is going on around you.
Speak to Irene now by calling 0906 539 0101 (£1.53/min) and entering their PIN number: 4087 - or book a reading by card on 0808 206 4520. Book online
Vonney (4378)

Vonney is a Natural Clairvoyant who is also Clairaudient. Vonney will amaze you with the details that she can give you. Vonney can also use the Tarot and Angel cards. These tools can help Vonney build up a very strong connection with you and your situation. Vonney can specifically help you if you are struggling with a relationship issue or if you just need a little guidance.
Vonney is helping someone else at the moment.
Charlotte (4005)

Charlotte is a natural Clairvoyant. She has a developed intuition and has been reading the Tarot for over 30 years and specializes in love and relationship issues. Charlotte has the psychic WOW factor and will give you extensive details surrounding answers to your problems and the ability to help you discover the best course of action to take.
Charlotte is helping someone else at the moment.