About Theo (6700)
View Feedback

Theo is a clairvoyant tarot card reader and crystal ball reader with over forty years experience. He has helped many in the past find their way on the road of life and no matter what your question or how impossible a situation may seem Theo can advise you in any matter . He works with spirit guides also to give a clear picture of the way forward and reveals what destiny may hold for you. Theo specialises in love and business issues also general issues you may have. With a wealth of knowledge on esoteric matters Theo can guide you as to your future or past if you so wish. He has many clients overseas and many repeat/regular callers .Theo can use Runes if you should prefer and you will feel a rapport with him Theo is a reader who really cares for his clients and will tell you how it is in a clear cut and down to earth way. Let Theo help you today you will be astonished; he has many satisfied clients at home and abroad..
Speak to Theo now by calling 0906 539 0101 (£1.53/min) and entering their PIN number: 6700 - or book a reading by card on 0808 206 4520. Book online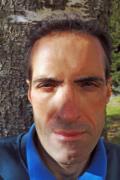 About Alexander (4163)

Alexander loves to help clients find a solution to situations so that they can move forward and feel secure that the choices they have made are positive. He is a psychic clairvoyant, specialising in love and relationships as well as career progression. He is also trained to use angel cards.
Speak to Alexander now by calling 0906 539 0101 (£1.53/min) and entering their PIN number: 4163 - or book a reading by card on 0808 206 4520. Book online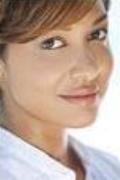 About Vonney (4378)

Vonney is a Natural Clairvoyant who is also Clairaudient. Vonney will amaze you with the details that she can give you. Vonney can also use the Tarot and Angel cards. These tools can help Vonney build up a very strong connection with you and your situation. Vonney can specifically help you if you are struggling with a relationship issue or if you just need a little guidance.
Speak to Vonney now by calling 0906 539 0101 (£1.53/min) and entering their PIN number: 4378 - or book a reading by card on 0808 206 4520. Book online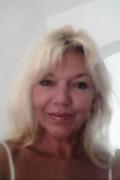 About Earth Angel (4162)

Alison is an outstanding reader. Her test reading blew us away. She is a natural Clairvoyant, Clairsentient and Clairaudient. She will aim to help and uplift you - giving light and clarity to your journey here on earth.
Speak to Earth Angel now by calling 0906 539 0101 (£1.53/min) and entering their PIN number: 4162 - or book a reading by card on 0808 206 4520. Book online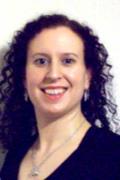 About Joanna (4456)

Joanna is a psychic clairvoyant. Joanna is a natural psychic, who was born with her ability. Joanna is also clairsentient which means she reads from the heart, and can feel peoples energies and emotions, whether they are in the same room or the other side of the world. This makes her insightful into what is going on in peoples lives, especially where matters of the heart are concerned.
Speak to Joanna now by calling 0906 539 0101 (£1.53/min) and entering their PIN number: 4456 - or book a reading by card on 0808 206 4520. Book online
Romea (4255)

Romea is a very talented Clairvoyant who has helped many clients over the years. Romea will give you many details about not only the present but most importantly the future. Romea is able to look into any area of your life specializing in relationships, so be prepared to be amazed.
Romea is helping someone else at the moment.
Nikki (4419)

Nikki is a fantastic and experienced Clairsentient, Clairaudiant and Tarot card reader. Nikki is very insightful with her readings. You will feel an instant connection to Nikki and you will be reassured that she has connected to not only you but also your loved ones. Many clients have commented that after having a reading with Nikki they feel healed.
Nikki is helping someone else at the moment.