About Jasmine (6981)
View Feedback

Jasmine has been reading the Tarot for many years and has lots of experience in giving a loving reading. A recent caller commented She is just marvellous and picked up present events and suggested future choices. She has excellent way of guiding you through the reading and her interpretation is outstanding.
Speak to Jasmine now by calling 0906 539 0101 (£1.53/min) and entering their PIN number: 6981 - or book a reading by card on 0808 206 4520. Book online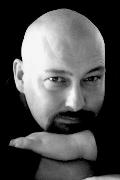 About Tom (4422)

Tom is an amazing spiritual reader. Tom can help you get to the root of any problem you may be facing in your life. Tom is an amazing Clairvoyant who is so experienced when dealing with spirit and passing messages from them to you. You will be amazed at the details Tom can provide you with and can help you find a way forward and help you to see the light at the end of the tunnel.
Speak to Tom now by calling 0906 539 0101 (£1.53/min) and entering their PIN number: 4422 - or book a reading by card on 0808 206 4520. Book online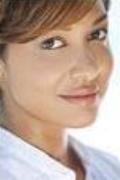 About Vonney (4378)

Vonney is a Natural Clairvoyant who is also Clairaudient. Vonney will amaze you with the details that she can give you. Vonney can also use the Tarot and Angel cards. These tools can help Vonney build up a very strong connection with you and your situation. Vonney can specifically help you if you are struggling with a relationship issue or if you just need a little guidance.
Speak to Vonney now by calling 0906 539 0101 (£1.53/min) and entering their PIN number: 4378 - or book a reading by card on 0808 206 4520. Book online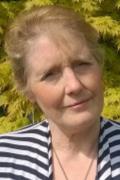 About Grace (4259)

Grace is one of those Clairvoyant readers that you will want to speak to time and time again. Grace is a natural Clairvoyant who gives her clients peace of mind and real confidence in what their future holds. Grace will give you direct answers and will not generalize your situation. To have a future that you can believe in please give Grace a call.
Speak to Grace now by calling 0906 539 0101 (£1.53/min) and entering their PIN number: 4259 - or book a reading by card on 0808 206 4520. Book online
David (6788)
View Feedback

David has been psychic all of his life, he insists that we all are but for most people it remains hidden from the conscious. He rarely asks questions of his clients as he is aware that his emphatic nature will unconsciously try to interfere with the messages that he has for his client and may try to influence the reading by telling the client what they want to hear rather than what he truly feels is going to happen. His first responsibility is to tell the truth so that his client may profit from it. If it is over it is best to know that it is so that the client may start to move on. If the business venture is troublesome it is best to know so that the client may start to consider an alternative .Furthermore if he gives a very happy and optimistic reading the client will have more confidence in its veracity as he has given it without any prompting. Up to 50% of his clients are return callers.
David is helping someone else at the moment.
John (6921)
View Feedback

John is a Tarot Card Reader and has been psychic since being 8 years old. His approach is to convey information in a calm and relaxing manner to ensure the most information and detail is presented.
John is helping someone else at the moment.
Charlotte (4005)

Charlotte is a natural Clairvoyant. She has a developed intuition and has been reading the Tarot for over 30 years and specializes in love and relationship issues. Charlotte has the psychic WOW factor and will give you extensive details surrounding answers to your problems and the ability to help you discover the best course of action to take.
Charlotte is helping someone else at the moment.
Nikki (4419)

Nikki is a fantastic and experienced Clairsentient, Clairaudiant and Tarot card reader. Nikki is very insightful with her readings. You will feel an instant connection to Nikki and you will be reassured that she has connected to not only you but also your loved ones. Many clients have commented that after having a reading with Nikki they feel healed.
Nikki is helping someone else at the moment.