About Sarah (6569)
View Feedback

Sarah (aka Elaine W), is a fantastic medium and clairvoyant who is no stranger to giving details and thorough readings to many. She comes across in a direct no nonsense way and does not waste any time telling you what you want to hear. Her abilities to foresee into your future can sometimes shock due to the mythical way she works with her soothing voice and words of wisdom that focus straight in to the root of your problems.
Speak to Sarah now by calling 0906 539 0101 (£1.53/min) and entering their PIN number: 6569 - or book a reading by card on 0808 206 4520. Book online
About Anna (8946)

Anne is an exceptionally profound clairvoyant, renowned all over the world and on TV as she tunes into your needs instantly. She specialises IN LOVE AND RELATIONSHIP & CAREER MATTERS and all other issues of the HEART, FAMILY and whatever is troubling you. With over 30 years experience she can combine her skills to provide a unique and revealing reading that will clarify YOUR CLEAR PATH.(Can also read in French)
Speak to Anna now by calling 0906 539 0101 (£1.53/min) and entering their PIN number: 8946 - or book a reading by card on 0808 206 4520. Book online
About Jackie (4455)

Jackie is Psychic, Clairsentient, Dream Analysist. Jackie is well known for her down to earth, straight talking readings. However, Jackie is by nature empathetic to whatever is stressing you out at the moment and will endeavour to restore you to a place of harmony and balance - confident in the knowledge that you can move past this challenging time.
Speak to Jackie now by calling 0906 539 0101 (£1.53/min) and entering their PIN number: 4455 - or book a reading by card on 0808 206 4520. Book online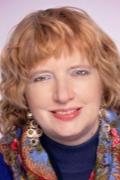 About Laura (4199)

Laura is a well known clairvoyant who clients have been trusting for years. Laura will be able to give you detailed information, month by month if you wish, about your future. Laura does not give general details; she is very specific. Laura is popular with clients that have difficult situations around them, as she will aim to provide you with a clearer mind to go forward.
Speak to Laura now by calling 0906 539 0101 (£1.53/min) and entering their PIN number: 4199 - or book a reading by card on 0808 206 4520. Book online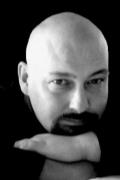 About Tom (4422)

Tom is an amazing spiritual reader. Tom can help you get to the root of any problem you may be facing in your life. Tom is an amazing Clairvoyant who is so experienced when dealing with spirit and passing messages from them to you. You will be amazed at the details Tom can provide you with and can help you find a way forward and help you to see the light at the end of the tunnel.
Speak to Tom now by calling 0906 539 0101 (£1.53/min) and entering their PIN number: 4422 - or book a reading by card on 0808 206 4520. Book online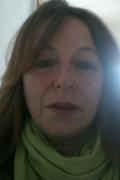 About Doire (4158)

Doires test reading was amazing. She blew us away with her knowledge. Doire has over 20 years experience working in the industry and has also done live stage shows with some famous names. Her knowledge of Astrology is very good and her love readings are very accurate. If you would like purely a spiritual reading - please ask her.
Speak to Doire now by calling 0906 539 0101 (£1.53/min) and entering their PIN number: 4158 - or book a reading by card on 0808 206 4520. Book online
Jennifer (4242)

Jennifer is a natural Clairvoyant who never fails to give her clients the answers they are looking for. Jennifer is one of the most experienced Clairvoyants that you will talk to. Jennifer doesnt need to ask loads of questions, in fact you will be the one who will be asking the questions because she will have given you so much information.
Jennifer is helping someone else at the moment.
Gaile (4250)

Gaile is a fantastic Clairvoyant, Clairsentient, Clairaudient and Medium. Which means she can see, smell, feel and hear Spirit. She is honest, vibrant, and passionate to give you a fabulous reading. Gaile has helped many clients find a real sense of peace with loved ones that have passed over with her sensitivity and comforting nature. Gaile is also a well respected clairvoyant who really knows her stuff when dealing with relationship issues.
Gaile is helping someone else at the moment.