About Morgan (6931)
View Feedback

Morgan is an excellent Tarot Card Reader who picks up great insight into your past and your present and future. She read me and got my details so right that she struck me with a feeling of awe. I was not surprised to find that she has a broad line of ancestry related to psychics in her family. I would love to have another reading with this mystic anytime!!!!!
Speak to Morgan now by calling 0906 539 0101 (£1.53/min) and entering their PIN number: 6931 - or book a reading by card on 0808 206 4520. Book online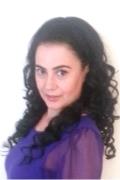 About Angel Light (4373)

Angel Light is a very experienced psychic clairvoyant, clairsentient & Clairaudient. Angel Light has a direct link with spirit and she does not use any tools to connect as she has a very pure gift. Angel Light has participated in lots of platform & international work. Angel Light can channel through and get to the bottom of all your emotions and fears surrounding any situation that you may find yourself in. Angel Light can also provide healing, even over the phone. Angel Light is a very compassionate and honest psychic.
Speak to Angel Light now by calling 0906 539 0101 (£1.53/min) and entering their PIN number: 4373 - or book a reading by card on 0808 206 4520. Book online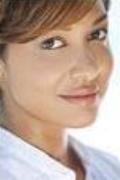 About Vonney (4378)

Vonney is a Natural Clairvoyant who is also Clairaudient. Vonney will amaze you with the details that she can give you. Vonney can also use the Tarot and Angel cards. These tools can help Vonney build up a very strong connection with you and your situation. Vonney can specifically help you if you are struggling with a relationship issue or if you just need a little guidance.
Speak to Vonney now by calling 0906 539 0101 (£1.53/min) and entering their PIN number: 4378 - or book a reading by card on 0808 206 4520. Book online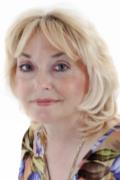 About Jennifer (4242)

Jennifer is a natural Clairvoyant who never fails to give her clients the answers they are looking for. Jennifer is one of the most experienced Clairvoyants that you will talk to. Jennifer doesnt need to ask loads of questions, in fact you will be the one who will be asking the questions because she will have given you so much information.
Speak to Jennifer now by calling 0906 539 0101 (£1.53/min) and entering their PIN number: 4242 - or book a reading by card on 0808 206 4520. Book online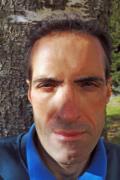 About Alexander (4163)

Alexander loves to help clients find a solution to situations so that they can move forward and feel secure that the choices they have made are positive. He is a psychic clairvoyant, specialising in love and relationships as well as career progression. He is also trained to use angel cards.
Speak to Alexander now by calling 0906 539 0101 (£1.53/min) and entering their PIN number: 4163 - or book a reading by card on 0808 206 4520. Book online
Grace (4259)

Grace is one of those Clairvoyant readers that you will want to speak to time and time again. Grace is a natural Clairvoyant who gives her clients peace of mind and real confidence in what their future holds. Grace will give you direct answers and will not generalize your situation. To have a future that you can believe in please give Grace a call.
Grace is helping someone else at the moment.
Shaz (4277)

Shaz is a very well known clairvoyant and medium who has been helping and supporting her clients for years. Shaz will not ask you any questions leaving you stunned with the information she will give you about your life. Shaz does specialize in all emotional issues especially relationships. For a detailed reading with no general information given please give Shaz a call.
Shaz is helping someone else at the moment.