About Jackie (4455)

Jackie is Psychic, Clairsentient, Dream Analysist. Jackie is well known for her down to earth, straight talking readings. However, Jackie is by nature empathetic to whatever is stressing you out at the moment and will endeavour to restore you to a place of harmony and balance - confident in the knowledge that you can move past this challenging time.
Speak to Jackie now by calling 0906 539 0101 (£1.53/min) and entering their PIN number: 4455 - or book a reading by card on 0808 206 4520. Book online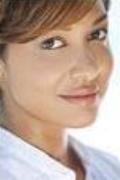 About Vonney (4378)

Vonney is a Natural Clairvoyant who is also Clairaudient. Vonney will amaze you with the details that she can give you. Vonney can also use the Tarot and Angel cards. These tools can help Vonney build up a very strong connection with you and your situation. Vonney can specifically help you if you are struggling with a relationship issue or if you just need a little guidance.
Speak to Vonney now by calling 0906 539 0101 (£1.53/min) and entering their PIN number: 4378 - or book a reading by card on 0808 206 4520. Book online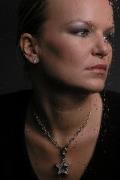 About Christine (4413)

Christine is very experienced clairvoyant medium who really does have the WOW! factor, in many opinions. Christine is well known for looking at all situations in your life and can provide you with personal details and answers to these situations. However, Christine works particularly well when looking at relationships and career issues, providing you with guidance and understanding which can really help you move forward in a positive way. You will be glad you spoke to Christine!
Speak to Christine now by calling 0906 539 0101 (£1.53/min) and entering their PIN number: 4413 - or book a reading by card on 0808 206 4520. Book online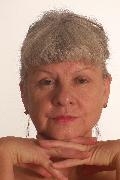 About Erris (4297)

Erris is an experienced Clairvoyant who is also amazing at reading the Tarot and using it for your benefit, if requested. Erris can look at all areas of life so is always popular when clients are looking for a general reading. If you have questions about your love life or work situation then you will get all the answers you need from Erris.
Speak to Erris now by calling 0906 539 0101 (£1.53/min) and entering their PIN number: 4297 - or book a reading by card on 0808 206 4520. Book online
Jo (6703)
View Feedback

Jo (Medium, Clairvoyant)could give you an over view of your life, relationships, family, work, travel, business etc. Making you feel safe and cared for, then giving you, a chance to ask questions to ensure you take the reading where you want it to go. She is friendly and honest with a wealth of over 25 yrs exp of guiding people through various issues. She also does relationship, past life and soul clearing work bring you a deeper understanding of who you and what is going on around you.
Jo is helping someone else at the moment.
Anna (8946)

Anne is an exceptionally profound clairvoyant, renowned all over the world and on TV as she tunes into your needs instantly. She specialises IN LOVE AND RELATIONSHIP & CAREER MATTERS and all other issues of the HEART, FAMILY and whatever is troubling you. With over 30 years experience she can combine her skills to provide a unique and revealing reading that will clarify YOUR CLEAR PATH.(Can also read in French)
Anna is helping someone else at the moment.
Jennifer (4242)

Jennifer is a natural Clairvoyant who never fails to give her clients the answers they are looking for. Jennifer is one of the most experienced Clairvoyants that you will talk to. Jennifer doesnt need to ask loads of questions, in fact you will be the one who will be asking the questions because she will have given you so much information.
Jennifer is helping someone else at the moment.
Marie Rose (7448)

Marie Rose is an experienced natural psychic and tarot card reader with over 15 years worth of experience reading for people from all walks of life. Although She is able to focus on a broad spectrum of different life issues, she has found that over the years her special calling has been an emphasis on love & relationships, career & work, money & finance.
Marie Rose is helping someone else at the moment.
Molly (4146)

I have over 35 years experience specializing in all aspects revolving around love especially. I also specialise in career, finances and past life regression. I look forward to helping guide you through the hardships of life. Let me use my gifts by blending their inspiration and life experiences to create a well-rounded guidance that concentrates on self-discovery and interpersonal relationships. It is my goal to help you access information about your life, relationships, and career issues in a way that is most meaningful to you When working with me. That is why it is important for us to keep working together. I enjoy my callers by helping others to live a life of emotional peace and harmony. I look forward to connecting with you.
Molly is helping someone else at the moment.